TVER FLOATING EXPERIMENTAL BASE 
Head of the station: D.S. Pavlov, academician of the RAS
Head-manager S.G. Sokolov, PhD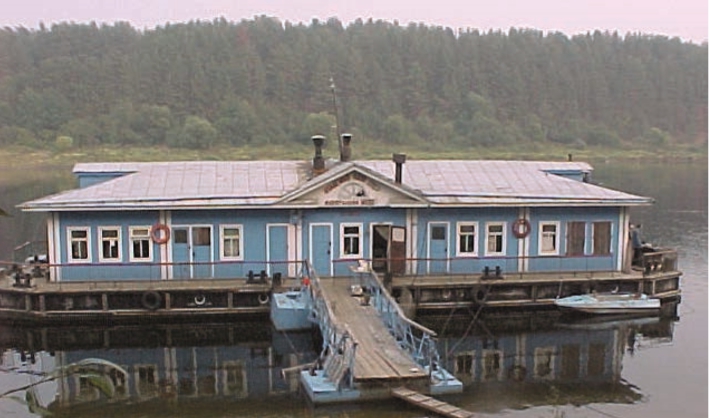 Floating experimental base

AREAS OF RESEARCH
Processing of ichthyological samples
Object of research – grayling
The floating experimental base is a permanent subdivision of the IEE RAS as a biological station. The experimental base includes a coastal station and a boat with river navigation, built in 1975 at the Sokolskaya shipyard and converted into a floating ichthyological laboratory. The home port of the guardhouse is Tver, the area of work is the Upper Volga basin.
The floating ichthyological laboratory includes an experimental hall with an area of 35 m2, an aquarium, living quarters, a wardroom, a galley and is equipped with autonomous power supply. The experimental hall contains a hydrodynamic flume with a water volume of 9 m3. The collection of field material in the area of operations is carried out by a small fleet.
The floating ichthyological laboratory makes it possible to successfully combine the experimental study of the behavioral and ecological characteristics of fish with field studies of the patterns of their distribution and migration in rivers and reservoirs. The laboratory carries out a wide range of studies on the patterns and mechanisms of fish behavior in the water flow, the theoretical aspect of which is associated with the problems of fish migration and the formation of the ichthyofauna of the reservoir.
The experimental base studies the mechanisms of downstream migration of juvenile fish, the influence of the flow rate and flow turbulence on the behavior and nutrition of fish, the peculiarities of their distribution in thermo- and barogradients in the presence and absence of flow. Particular attention in these studies is paid not only to individual elementary responses of fish to stimuli presented, but also to the complex effects of various factors. The results obtained formed the basis for the development and creation of a number of methods, structures and devices for preserving the natural reproduction of fish in conditions of regulated river flow.