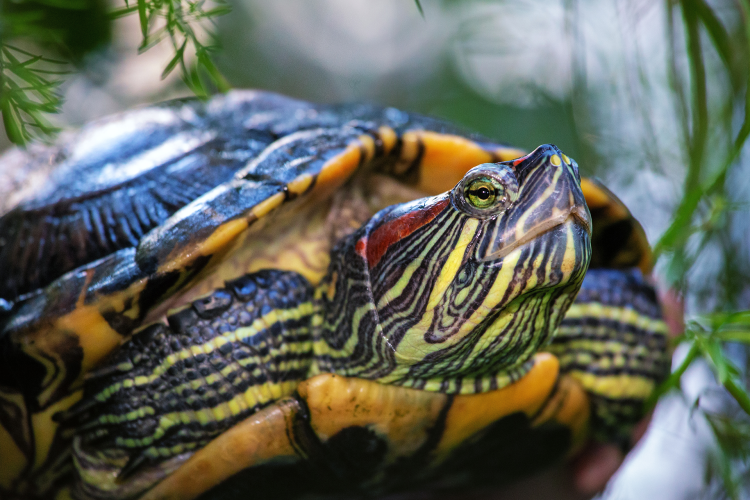 Biological invasion is the introduction of alien organisms into new regions of the planet. A new type of biological invasion was described when studying the macroecology of the freshwater red-eared slider (Trachemys scripta elegans), which is native to North America. This terrapin is sold in pet shops. Young terrapins are small and brightly colored, making them very attractive to young aquarists. However, these animals grow quickly, and larger individuals require more space, are less pretty, more aggressive and may even bite. Releasing them into a nearby pond is a common way to get rid of an annoying pet. Due to terrapin frequent release into water bodies, this reptile is now recorded on every continent except Antarctica. In new regions, this terrapin demonstrates a negative impact on native species; it eradicates larval and adult amphibians, and kills hatchlings of native terrapins and ducklings.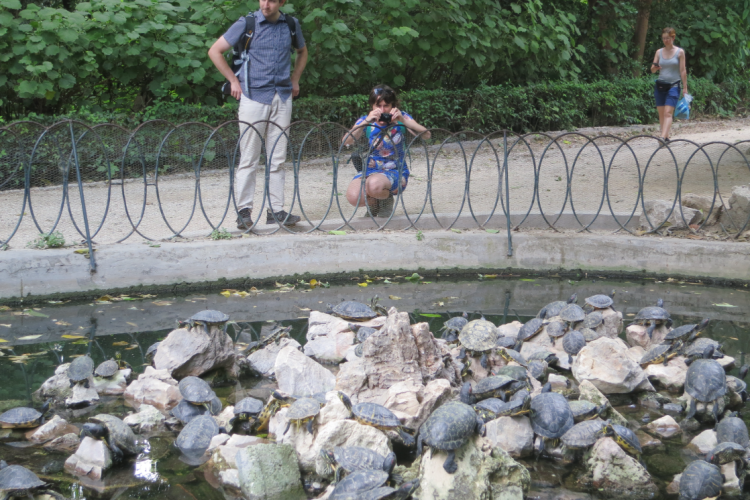 The study has been carried out across the entire continent of Eurasia. This ambitious project required the participation of local scientists from 26 different scientific institutes, ranging from European part of Russia to the Far East, as well as scientists from other countries in Europe and Asia. A total of 59 co-authors from 20 countries contributed to the study. Through joint coordinated work, data on the geographical distribution and ecology of the red-eared slider in natural water bodies across Eurasia have been collected.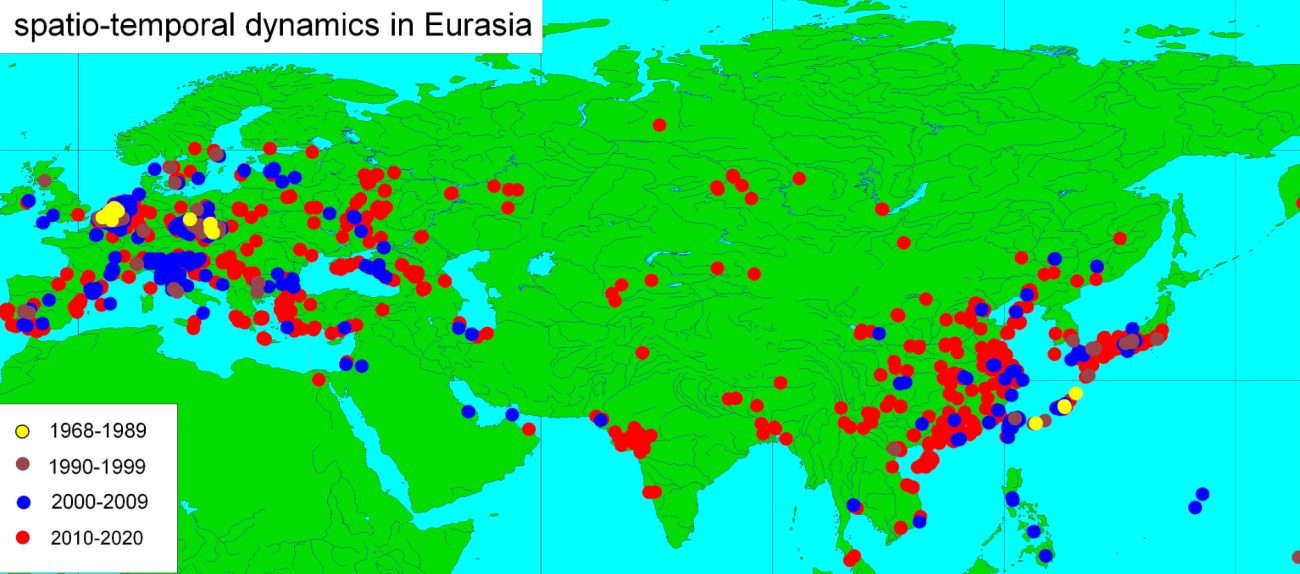 Scientists from IEE RAS prepared a unique and extensive database on the ecology of the red-eared slider and analyzed the information collected. It was found that the area of geographical distribution, the range of successful wintering and the range of successful reproduction of the red-eared slider do not coincide.
The invasive status of a biological species implies 1) naturalization, i.e., the establishment of populations, and 2) a significant negative impact on native species or even entire ecosystems. Therefore, for this reptile, invasive status, in the strict sense, has not been confirmed for most territories of Eurasia, because confirmed established populations have only been recorded in a few regions of the continent. However, taking into account the huge number of releases into the wild, the ability of individuals to survive in suboptimal conditions, their long lifespan (up to 30 years), the increase in numbers (without reproduction) due to progressive releases and the continuing large-scale geographical expansion, this freshwater reptile has invasive status even without establishing self-sustaining populations in areas where it is capable of surviving more than one year. Because of the absence of such an important feature as established populations, this new type of invasion may be defined as "conditional invasion". This can be applied to a given reptile within the area of successful overwintering, excluding the area of successful reproduction.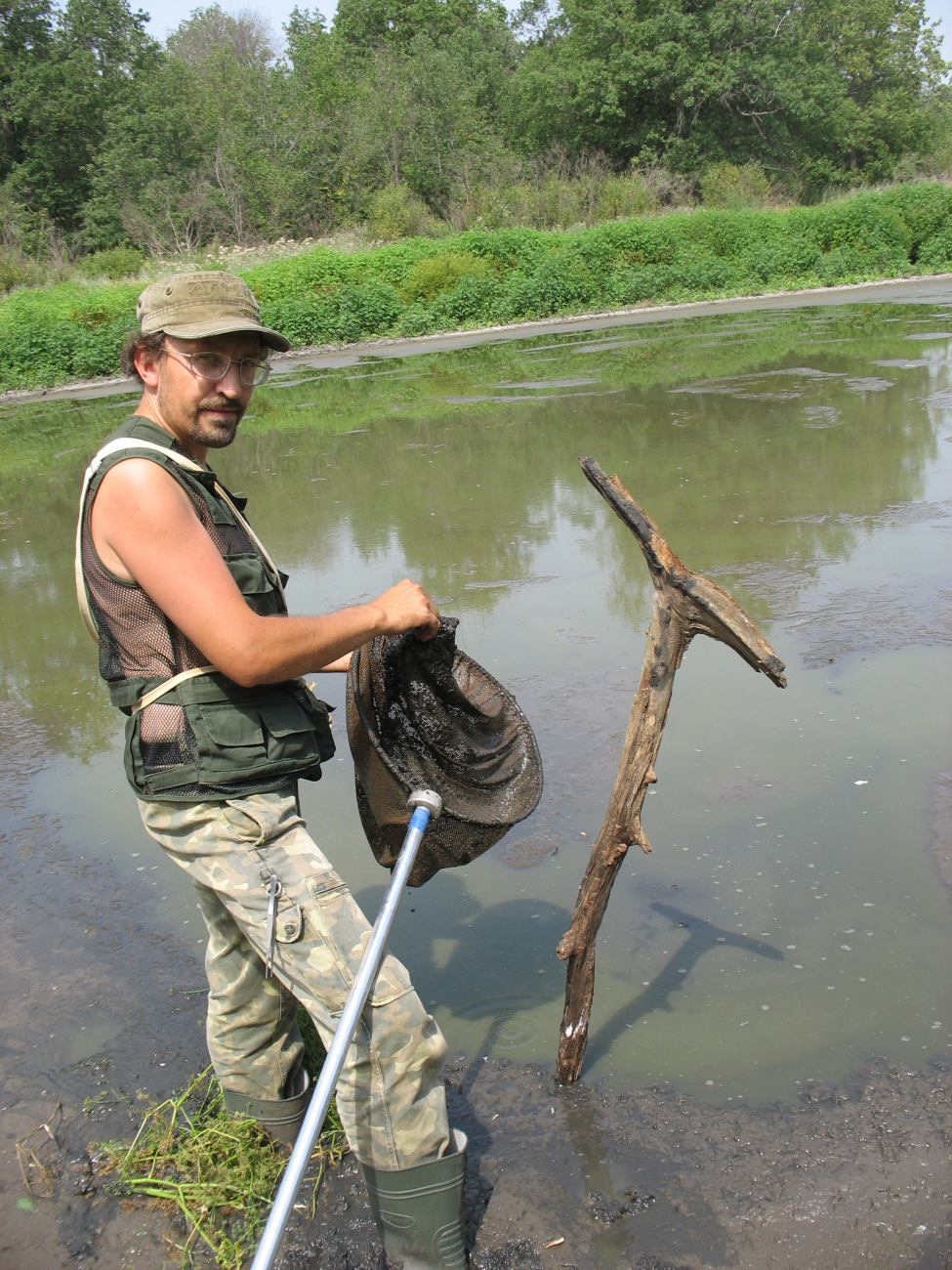 "The investigation is of practical relevance because we propose that a cost-effective conservation strategy against the red-eared slider in large countries with a variety of climatic zones may differ for three geographical areas: 1) area of true invasion (within potential reproduction range), 2) area of conditional invasion (within potential wintering range but outside potential reproduction range), and 3) area without potential for reproduction and wintering. Nevertheless, some protective measures (i.e., banning of import and trade) are effective only on an all-country level and therefore must be applied at national levels", – the study's principal investigator, Andrey Reshetnikov, PhD, a senior researcher at the A.N. Severtsov Institute of Ecology and Evolution of the Russian Academy of Sciences, told.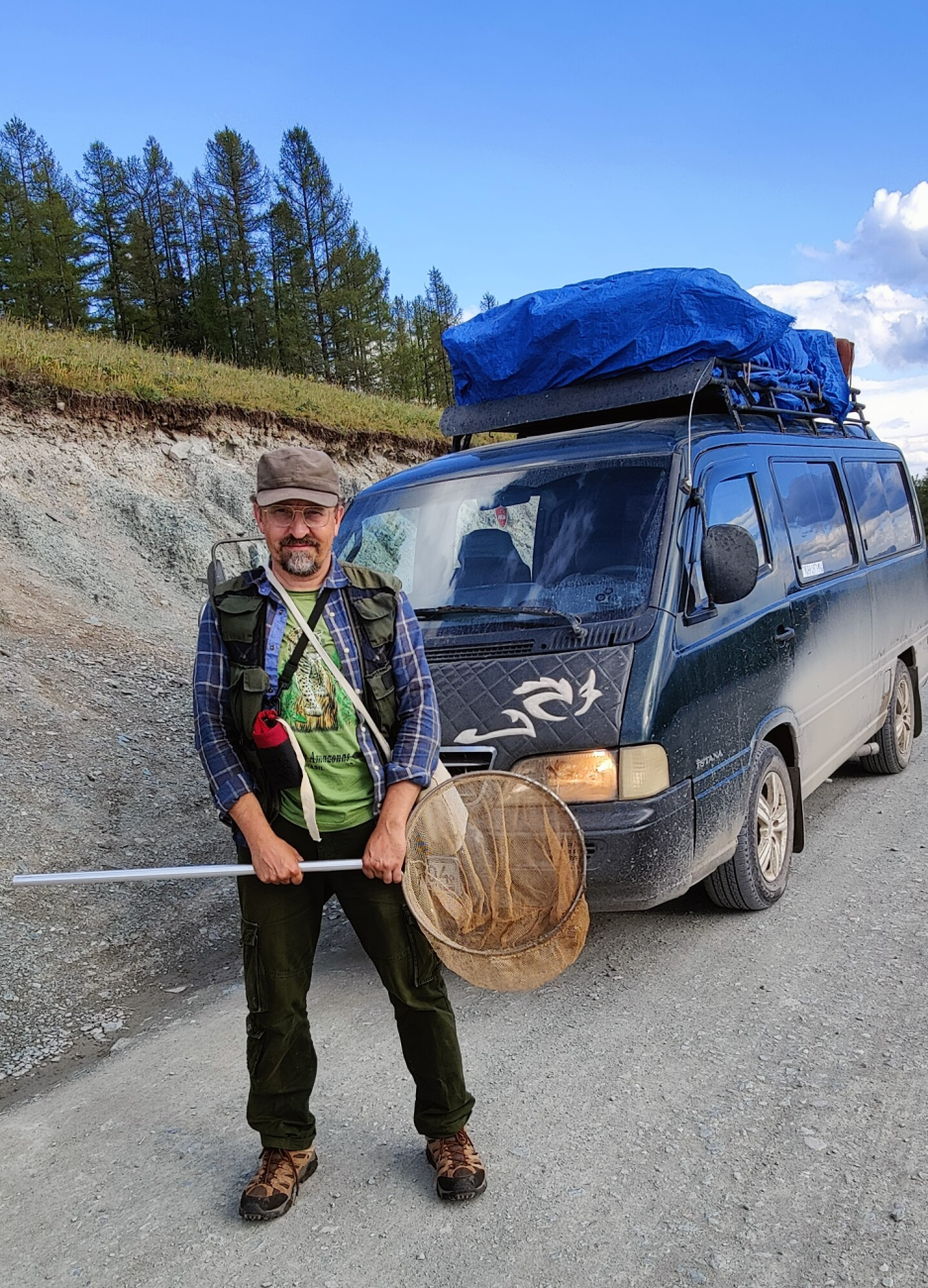 The results have been published in the international journal NeoBiota (JCR IF4.2; Q1).
Reshetnikov A.N., Zibrova M.G., Ayaz D., Bhattarai S., Borodin O.V., Borzée A., Brejcha J., Çiçek K., Dimaki M., Doronin I.V., Drobenkov S.M., Gichikhanova U.A., Gladkova A.Y., Gordeev D.A., Ioannidis Y., Ilyukh M.P., Interesova E.A., Jadhav T.D., Karabanov D.P., Khabibullin V.F., Khabilov T.K., Khan M.M.H., Kidov A.A., Klimov A.S., Kochetkov D.N., Kolbintsev V.G., Kuzmin S.L., Lotiev K.Y., Louppova N.E., Lvov V.D., Lyapkov S.M., Martynenko I.M., Maslova I.V., Masroor R., Mazanaeva L.F., Milko D.A., Milto K.D., Mozaffari O., Nguyen T.Q., Novitsky R.V., Petrovskiy A.B., Prelovskiy V.A., Serbin V.V., Shi H-t., Skalon N.V., Struijk R.P.J.H., Taniguchi M., Tarkhnishvili D., Tsurkan V.F., Tyutenkov O.Y., Ushakov M.V., Vekhov D.A., Xiao F., Yakimov A.V., Yakovleva T.I., Yang P., Zeleev D.F., Petrosyan V.G., 2023. Rarely naturalized, but widespread and even invasive: the paradox of a popular pet terrapin expansion in Eurasia. NeoBiota 81: 91–27.
Related materials:
RT на русском: "«Эффективная стратегия контроля»: учёные прояснили картину экспансии американских красноухих черепах в Евразии"
Научная Россия: "Домашние черепахи захватили Евразию с двух сторон"
Вокруг света: "Остановить вторжение: как красноухие черепахи стали захватчиками по вине людей"
Российский Научный Фонд: "«Эффективная стратегия контроля»: ученые прояснили картину экспансии американских красноухих черепах в Евразии"
XX2 век: "Как домашние черепахи захватили Евразию"
Новые Известия: "Эволюция поневоле: домашние черепахи захватывают Евразию с двух сторон"