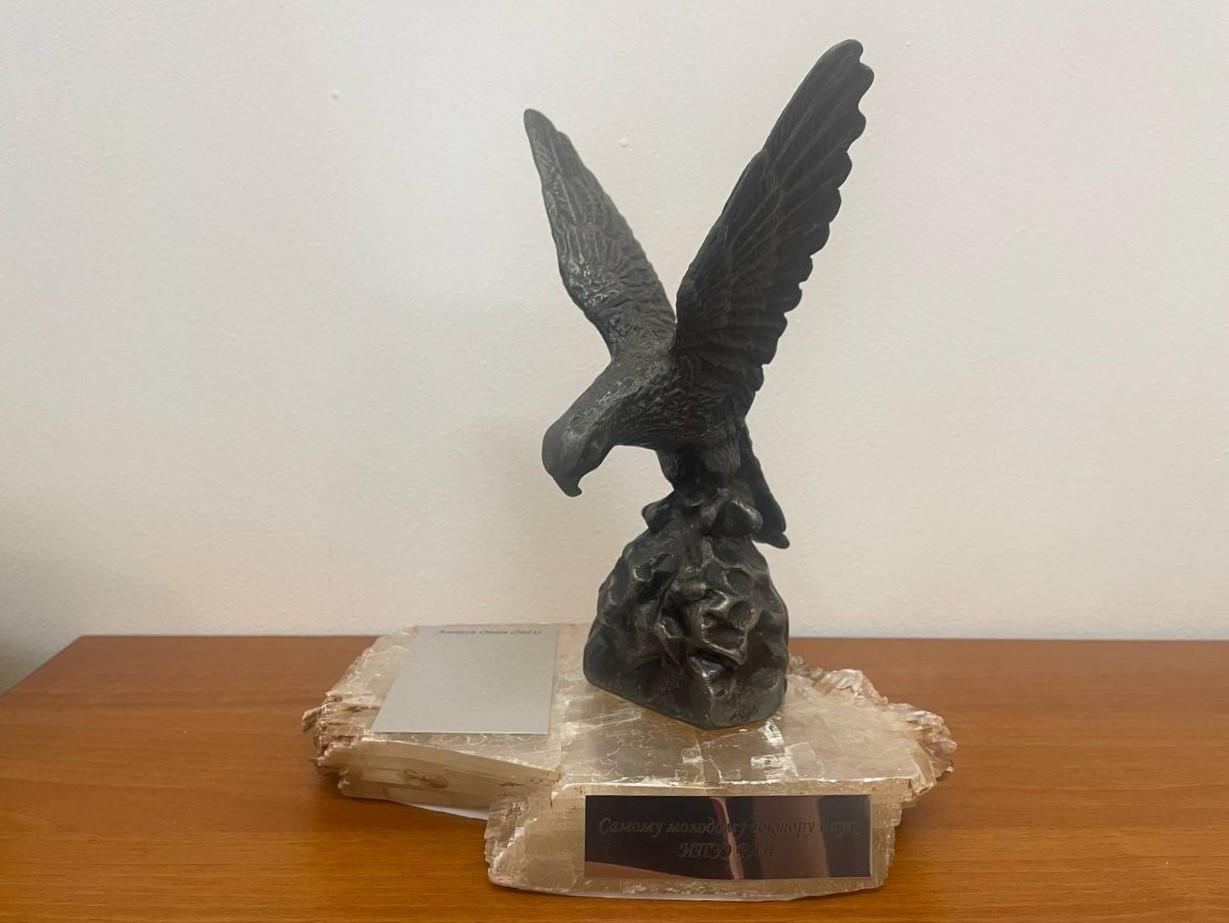 Now the employee of the IEE RAS, who has become the youngest doctor of science, will receive a challenge award - an eagle on a stand made of optical calcite (Icelandic spar) from the Lower Tunguska.
The statuette was presented to Aleksey Sergeevich Opaev in 2021, when he defended his doctoral dissertation "Song of songbirds (Passeri): structure, evolution and role in communication". At the time of the defense, Alexei Sergeevich was 38 years old, and now he is 40.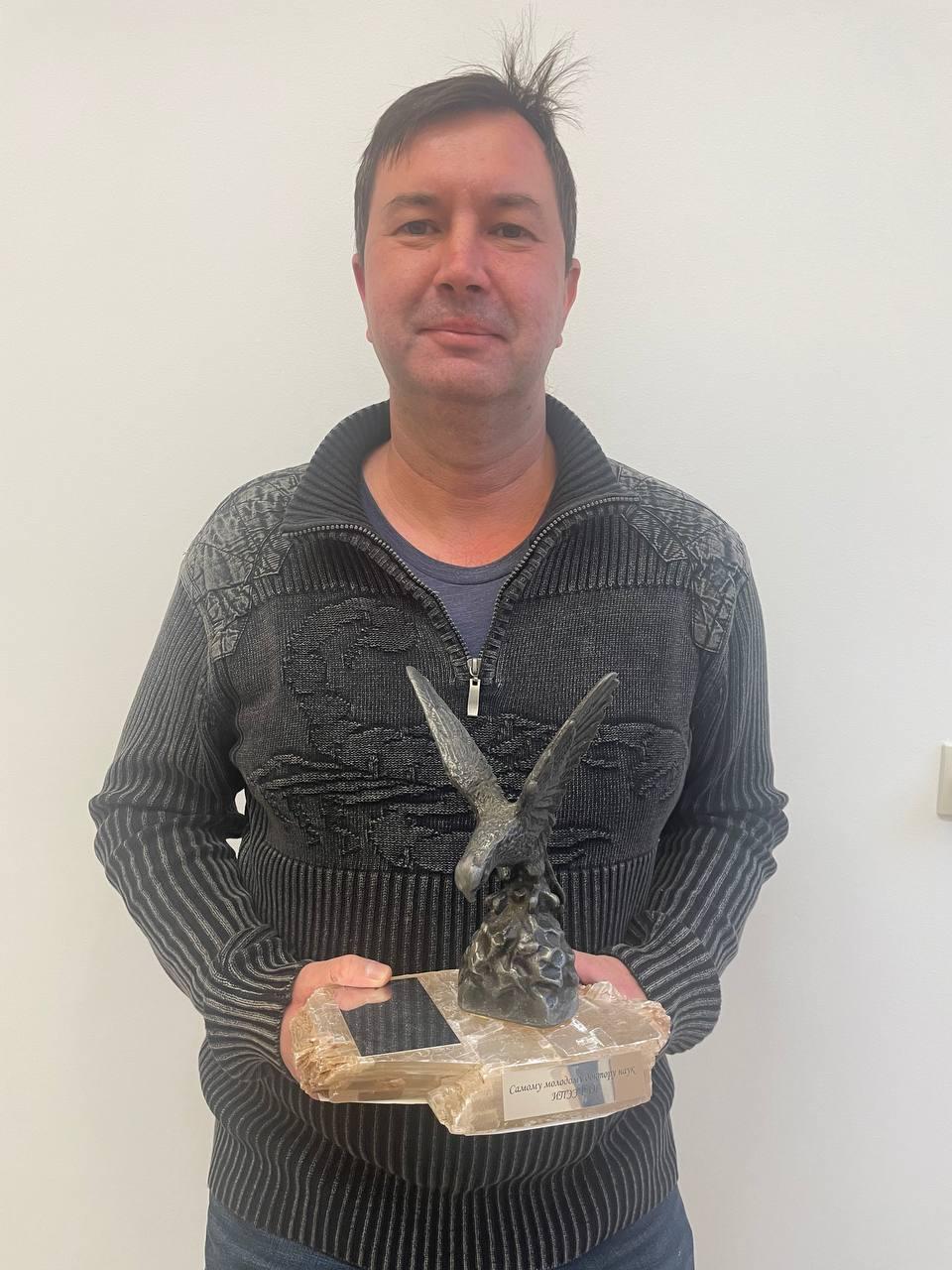 The reward will be passed down to the next doctor of sciences younger than Alexei Sergeevich. The names and surnames of all award holders will be engraved on the statuette.
We wish active work on doctoral dissertations to all colleagues!