LABORATORY OF SOIL ZOOLOGY AND GENERAL ENTOMOLOGY
Address: Russia, 119071, Moscow, Leninskij prosp., 33 
Phone: 8 (495) 958-14-49
e-mail: lab-soil-zoology@mail.ru
Headed by Alexei V. Tiunov, Dr. Biol. Sci.
---
The Laboratory of Soil Zoology was established in 1956 by Academician M.S. Gilyarov. He considered the Laboratory's first priority to be a detailed inventory of soil-dwelling fauna and animal populations across Russia. Since 1985 the Lab has been headed by Corresponding Member of the Russian Academy of Sciences Dr. B.R. Striganova. Under her leadership, intensive studies of the functional diversity of soil animals and the trophic structure of soil communities were initiated. In 2006, the Lab was joined by the Laboratory of Insect Morphology and Ecology (Head: Professor L.N. Medvedev), the Research Group on Xylobiont Ecology and Morphology (Head: Professor N.P. Krivosheina), and the Research Group on Theoretical and Applied Methods of Biological Control (Head: Professor A.A. Panov), at which time the Lab received its present name. Since 2014 the Lab has been headed by Doctor of Sciences A.V. Tiunov.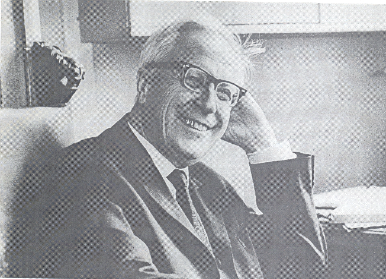 M.S. Gilyarov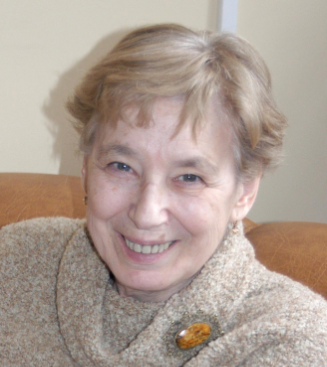 B.R. Striganova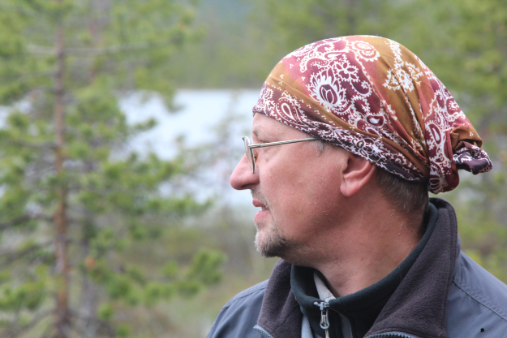 A.V. Tiunov​​​​
The main directions of the Lab's research include: biodiversity; systematics, phylogeny, zoogeography and faunistics of terrestrial and soil invertebrates; evolutionary morphology and physiology of soil invertebrates, animal adaptations to living in soil, population ecology of soil invertebrates; behaviour and social structure of social insects; functional ecology; trophic structure of populations in soils of various natural zones, fluxes of matter and energy in detrital food webs, interactions of soil animals with plants and microorganisms. The Lab's staff members include leading specialists on Diptera, various groups of Coleoptera, Lepidoptera, Diplopoda, Arachnida and pulmonate mollusks.
 
1.

Тиунов Алексей Владимирович

д.б.н.

заведующий Лабораторией

2.

Кривошеина Нина Павловна

д.б.н., профессор

главный научный сотрудник

3.

Медведев Лев Никандрович

д.б.н.

главный научный сотрудник

4.

Панов Алексей Алексеевич

д.б.н.

главный научный сотрудник

5.

Головач Сергей Ильич

д.б.н.

ведущий научный сотрудник

6.

Захаров Анатолий Александрович

д.б.н.

ведущий научный сотрудник

7.

Шилейко Анатолий Алексеевич

д.б.н., профессор

ведущий научный сотрудник

8.

Горбунов Олег Григорьевич

д.б.н.

старший научный сотрудник

9.

Кривошеина Марина Геннадьевна

д.б.н.

старший научный сотрудник

10.

Федоренко Дмитрий Николаевич

д.б.н.

старший научный сотрудник

11.

Беньковский Андрей Олегович

д.б.н.

старший научный сотрудник

12.

Сафонкин Андрей Феликсович

д.б.н.

старший научный сотрудник

13.

Данилевский Михаил Леонтьевич

к.б.н.

старший научный сотрудник

14.

Рыбалов Леонид Борисович

к.б.н., доцент

старший научный сотрудник

15.

Уваров Алексей Вячеславович

к.б.н.

старший научный сотрудник

16.

Триселева Татьяна Алексеевна

к.б.н.

старший научный сотрудник

17.

Никулина Ольга Николаевна

к.б.н.

научный сотрудник

18.

Потапов Антон Михайлович

к.б.н.

научный сотрудник

19.

Марин Иван Николаевич

к.б.н.

научный сотрудник

20.

Семенина Евгения Эдуардовна

к.б.н.

научный сотрудник

21.

Гончаров Антон Александрович

к.б.н.

младший научный сотрудник

22.

Леонов Владислав Дмитриевич

к.б.н.

младший научный сотрудник

24.

Крупицкий Анатолий Валерьевич

к.б.н.

ведущий инженер

26.

Розанова Оксана Леонидовна

 

младший научный сотрудник

27.

Андреев Евгений Александрович

 

главный специалист подразделения

28.

Крючкова Елена Евстафьевна

 

главный специалист подразделения

29.

Горюнов Данила Николаевич

 

ведущий инженер

30.

Компанцев Александр Вадимович

 

ведущий инженер

31.

Самодерженков Евгений Викторович

 

ведущий инженер

32.

Яцук Александра Алексеевна

 

младший научный сотрудник

33.

Ащепкова Анастасия Алексеевна

аспирант

младший научный сотрудник

34.

Зуев Андрей Георгиевич

аспирант

младший научный сотрудник

 

Морозова Анна Игоревна

        аспирант

     

младший научный сотрудник

 

Забалуев Илья Андреевич 

        

аспирант

     младший научный сотрудник